Nancy O'Connor, (BA, Mich. State Univ.), ZWV President, has held a variety of positions in Market Analysis & Research in the commercial sector. She has served as Executive Director of the Washington Citizens for Resource Conservation, Chaired the City of Seattle Solid Waste Advisory Committee and King County Commission for Marketing Recyclable Materials, and was the Non-Profit representative of the WA Dept. of Ecology Solid Waste Advisory Committee. She has been interested and active in environmental issues since her childhood. Shortly after moving to Seattle, she decided she wanted to apply her management, marketing and research skills towards improving our environment.  Her involvement in Washington Citizens for Resource Conservation allowed her to accomplish this goal. Her family members are avid re-users, recyclers and composters with an extensive rainwater collection system and solar panels on their barn. Her specific areas of interest are compost, plastics and Green building, and also enjoys event planning and volunteer coordination and would like to use her experience and skills to help ZWV with its mission to make Vashon a model Green community. Nancy also leads the Aerobic Compost Committee.

Gib Dammann, (MA, Univ. WA), ZWV Vice President/Treasurer, is a co-founder of ZWV. Gib owns and manages an architectural design firm primarily focusing on residential architectural design. He recently created and manages the only company-owned community solar project in King County, located on Vashon. He has designed entire projects and managed all aspects, including liaison with consultants, contractors, and government agencies. Community involvements include serving as the Vashon representative on the King County Solid Waste Advisory Committee, former board member of the Groundwater Protection Committee for King County, and former board member for the Vashon-Maury Chamber of Commerce. He is also a member of Rotary and provides affordable housing on Vashon.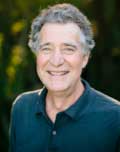 Steve Bergman, (PhD, Princeton Univ.), ZWV Secretary, is a research geologist and educator and settled in historic Chautauqua (Ellisport) with spouse Mary in late 2014. In 2016, he retired from a career in energy and minerals exploration research and teaching geology courses that included earthquakes and volcanoes, geology of wine, diamonds, and environmental geology at the University of Texas at Dallas and Southern Methodist University. His interest in recycling started in 1975 when he performed research on a Dept. Interior-funded project at the Univ. Dayton on the "Fate of Trace metals in sewage sludge-amended soils" and he recently completed two terms on the National Academies Roundtable on Science and Technology for Sustainability (2012-18). He also serves on the board of Vashon Makerspace and participates in a number of neighborhood citizen science & history projects. He is interested in pursuing fundamental and applied geological research to increase Vashon's sustainability and resilience and raising public awareness of the impact of geosciences on our lives.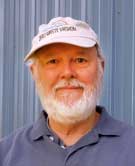 Will Lockwood, (BA, Syracuse University, Evergreen State College) Russian language minor, graphic design. He has worked as a project manager, facilities, and systems designer and is an avid alternative energy researcher. He designed and implemented cutting-edge heat recovery systems for a major Seattle photo lab. Next, he worked in computer graphics, illustrating a college electronics textbook for McGraw-Hill. His skills also have included designing and installing the systems for two sailing yachts built in Seattle. Finally for 16 yrs. he worked on the After Effects software development team at Adobe Systems. As a board member, he directed the Waste to Garden research project and is a member of the compost committee. He also manages the ZWV website and Facebook pages. His community work has been with Vashon schools and assisting with the Vashon Science Fair and is part of the Vashon Fix-It team.
Emily Reitman , (BFA, Cornish College of the Arts, MBA in Sustainable Business, Bainbridge Graduate Institute)Born and raised at the foot of the Rocky Mountains, Emily moved to Vashon in 2013. She loves biking and hiking the trails and roads of the island with new and old friends. When she's not playing outside, Emily works as a management consultant to help clients solve a variety of business problems. She has just over a decade of experience across business, nonprofit and philanthropic sectors. She earned her BFA from Cornish College of the Arts and her MBA in Sustainable Business from Bainbridge Graduate Institute. Emily is excited to bring her skills of program management, revenue generation, community building and strategy development to the work of Zero Waste Vashon!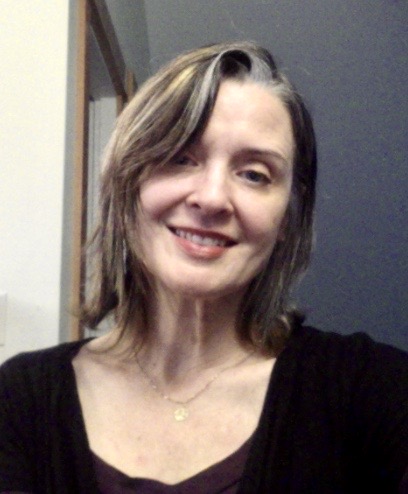 Andrea Walker – (BS Mech Engineering, Univ of MA)  Andrea worked in manufacturing for a handful of industrial product lines. She then developed processes for business and software and later food and cannabis operations. She led Backbone in acquiring a school solar PSE grant, tested third world stoves with Burn Design Lab, and worked with Community Solar on Vashon. She has grown to be more about renewable energy and recycling before manufacturing more new products. She co-hosted over 100 volunteers for ten years with the WWOOF (Worldwide Workers On Organic Farms) program. "People from all over the world want to learn skills in self-sufficiency and get their hands dirty." In 2019, she volunteered for an environmental NGO in Saigon, built her house with 2nd Use salvaged items (when KC allowed it!), and up-cycles fabric remnants for quilt designs.
Emeritus/Emeriti members
Mike Riggs, (MBA, BFA, ? Univ.) is a retail design practice leader for a large global design consultancy. With over 25 years of experience in environment design and retail strategies across a broad spectrum of categories, he is currently the strategic account and practice leader for his firm's North American activities. Mike's community involvement includes the founding of Capital Hill Housing's Navigating Employment with Assistance & Resources (NEAR) mentor program where his strategy and organizational skills are compliments to his desire to teach and mentor others. It is with these same set of tools that he strives to regularly contribute to the health, purpose, and reach of Zero Waste Vashon.
Marian Whited, (MA, Seattle Univ.) Supporting & coordinating volunteers is Marian's passion. She served as professional staff for national & local nonprofits* for over 34 years. Her responsibilities included providing staff support for Board & Committee volunteer activities at all organizational levels. Education & training: In addition to national certifications in volunteer management &  community organization, she received a Master's degree in  Not-for-Profit Leadership at Seattle Univ. *St Vincent DePaul, American Cancer Society, United Way of Pierce County, TVW, Institute for Environmental Research & Education and Vashon-Maury Community Food Bank.
Sophia Stendahl, (MA, Univ ?) is an owner and practicing broker at Windermere Real Estate on Vashon. With ten years' service to her community, she has volunteered for numerous local organizations, including Granny's Attic, Vashon Youth and Family Services, and Vashon Island Pet Protectors. She enjoys project management, networking, marketing, and socializing. She believes strength in the community comes from its members and that individual service is essential. Zero Waste Vashon provides vital solutions to immediate and future island needs
Bob Dixon, (BS, Univ. ?) retired from the Boeing Company as a Finance Systems Manager. He was responsible for the data collection system used to collect all hourly factory labor costs at Boeing's Puget Sound locations. He was the Vashon representative on the King County Solid Waste Advisory Committee for six years. His community activities have included organizing a Seattle soccer club and the Northwest Boychoir prior to moving to Vashon. Locally, he has been a member of the Pt. Robinson Keepers and the Sunrise Ridge Development committee. He wants to help implement better ways for our organic waste to benefit our community. Bob was the previous treasurer, and although retiring from the ZWV board in 2017, continues to participate in ZWV projects such as the Electronics Recycling Events.
Julia Lakey, (MS, Univ. KS) is a co-founder of ZWV. Julia retired from public education after decades of teaching, program management, grant-writing, curriculum development and job training programs at state, national and international levels. Author of two textbooks, her Vocational English research and curriculum was adopted by the largest SE Asian camps in the 1970s; over 100,000 adult refugees who re-settled in the US utilized her materials.   Her community activism includes serving meals to low income neighbors, working to certify Vashon as a wildlife habitat community to benefit pollinators and birds, and funding climate justice projects in developing countries. Julia is passionate about developing ways for communities to replenish their soil and become carbon neutral. Julia was the previous secretary, retired from the ZWV board in 2018 and continues to participate in ZWV projects.
Tom DeVries (MS, MEd, Oregon State University; PhD, Ohio State University) is a retired science teacher, having taught at Vashon High School for 22 years. His graduate training was in the fields of biology, geology, oceanography, and secondary science education. For 40 years, Tom has maintained an active research program in geology and paleontology in Peru and for 20 years has been an Adjunct Research Associate with the Burke Museum in Seattle. He was a board member early in the history of the Vashon-Maury Island Land Trust and taught a unit on the island's ecological pre-history for Vashon College. Tom and his wife, Marijke van Heeswijk, came to the island in 1992 with their daughter, Saskia. His appreciation of Vashon's relatively unspoiled environment primed his interest in becoming involved with Zero Waste Vashon and specifically serving as a liaison between ZWV and the local educational community.
Jeremy Hale, (BS, Chemical Engineering and Management Certificate, Univ. WA) recently retired from a long career in the Aerospace business, where he held various positions in R&D, Manufacturing Engineering, Project Management, Program Management, Sales and Business Development. Jeremy's aerospace expertise included lightweight composite materials for both commercial aircraft primary structures and interiors. Jeremy has spent a majority of his life in Seattle and recently relocated to the Burton Loop on Vashon Island with his wife, Dawn Nelson. His daughter Jessica is a Doctoral candidate at the University of Washington in Marine Science and his son, Ryan is a Civil and Environmental Engineer and works at Gray & Osborne Consulting Engineers in Seattle. Jeremy is an avid outdoorsman and likes to hike, kayak, downhill ski, mountain bike and explore the Pacific NW. In addition, Jeremy & Dawn love to travel and have recently traveled to France, Cuba, Turkey, UK, Alaska, BC, and Mexico. Jeremy also participates in the ZWV "Bring Your Own" campaign, Aerobic Compost and leads the Anaerobic Digester (AD) Committees.
Mary Singer, (BA, Sociology, Univ. WA) ZWV Treasurer, grew up on Vashon Island and recently returned after 20-something years away with her husband, Katsumi Purbeck.  Mary has worked in Human Resources for 20 years in the natural resources, manufacturing, health care, and banking sectors, and currently leads the Human Resources function for a family-owned sustainable timber company.  Mary's passion around Zero Waste lies in the reduction of single-use plastic and other inorganic material that ends up in the landfill.  She prides herself on continuously finding ways to reduce her own waste production, by making her own products in many cases, finding compostable alternatives, or simply refusing a product.  She believes that all steps to reduce waste are worthwhile, regardless of how small. "Zero waste is a formidable goal but it's the right goal. We simply have to find the path that works." Mary also leads the Bring-Your-Own committee.