ZWV held its third Electronics Recycling Event on April 20, 2019. In a couple hours ZWV volunteers collected over 8,700 pounds of electronics including 71 CRT tvs and computer monitors. There were 157 vehicles bringing in loads from one item car loads to vans filled with computers. There was even one electronics delivery by bike!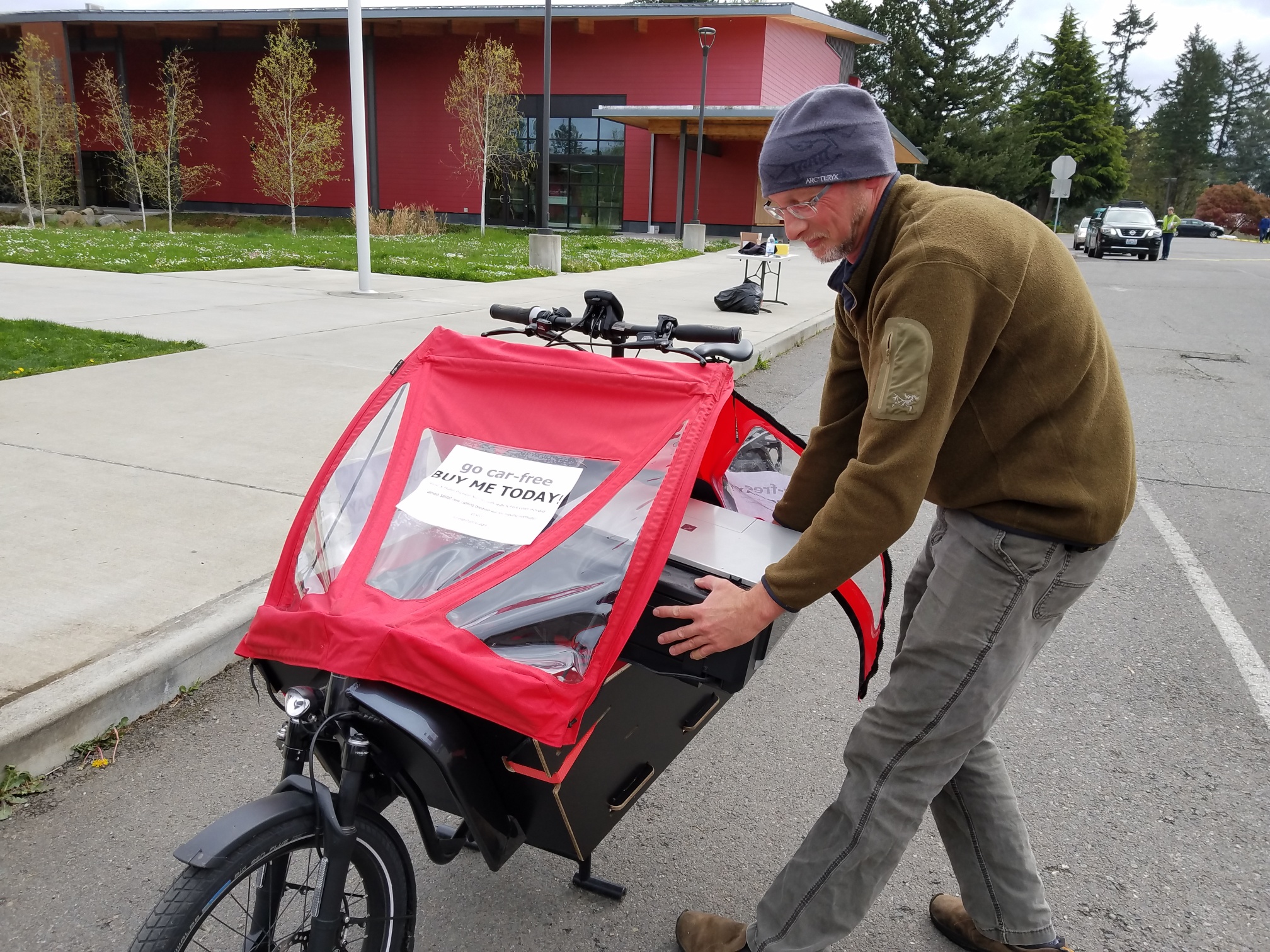 There will be a King County sponsored general recycling event on August 10, 2019. Electronics will be accepted then, with a fee for CRTs and large screen sets.
---
In April and May 2018 ZWV hosted two electronics recycling events in order to relieve the backlog of electronics accumulating on island. These items are not allowed for disposal at the transfer station. All told we collect 7.5 tons of electronics at these two events!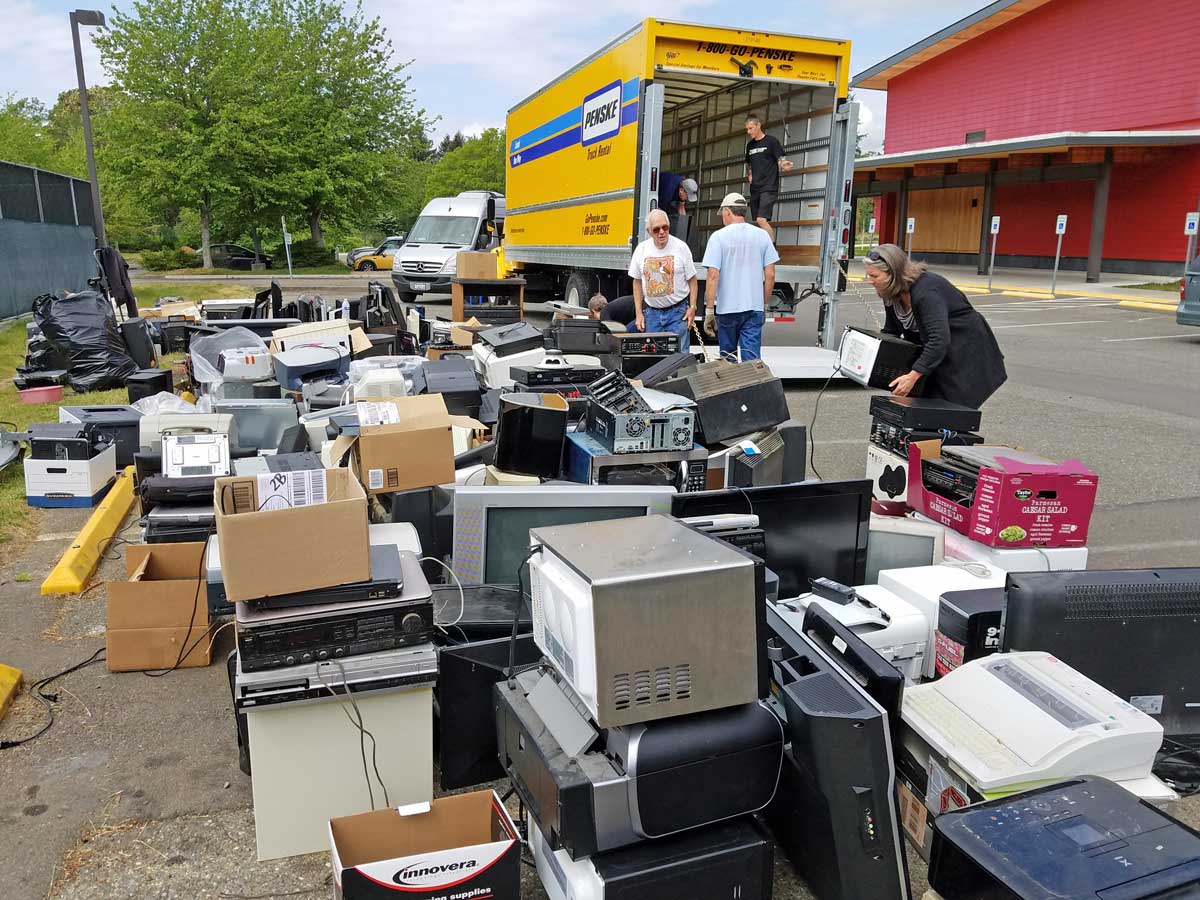 What happens to my electronics?
This depends on the electronics item. After the event, everything is taken to SBK Recycle in Tacoma. There the computers are stripped of their components. The hard drives are crushed, parts are removed sent to the appropriate processor. For example, mother boards are sent to Japan for processing. There are only 2 plants in the world that can process these components for rare metals safely. One is in Japan and one is in Belgium. An interesting fact is that it is less expensive and environmentally more friendly to recycle these rare metals than it is to mine them. Printers are mostly plastic. They get sent to Auburn to a plastics recycler. Major metal components get sent to metal recycling. LCD screens get sent to California.
************************************************************************
Accepted items were computers, laptops, monitors, ink cartridges, printers, fax machines, keyboards & mice, servers, routers, televisions – except giant rear-screen units, dvd players, vcrs, audio components, radios, cellphones, telephones, cameras, electronic games and small electronics. No appliances accepted except microwaves. CRT TVs have a $10 fee to cover high recycle costs.