Zero Waste Vashon (ZWV) is a community-run 501 (c) (3) non-profit engaged in education and research in support of waste stream conversion away from the practice of 'landfilling' reusable materials.
"Education is the most powerful weapon which you can use to change the world." Nelson Mandela
ZWV will provide the vehicle to study renewable resource development. We will educate ourselves, our community, our Puget Sound, and our state towards better waste management.
Organic waste decomposing in landfills leads to greenhouse gases and must be diverted for the overall health of the planet. It is a goal of ZWV to challenge the perception that green material is waste and instead honor it as a resource. Organic waste should be converted locally. We are looking at the feasibility of an island-located composting facility.
Complementary technology options including anaerobic digestion, biogas creation, passive and active solar, biosolids, and biochar should be considered as components to create a highly efficient organic recycle facility.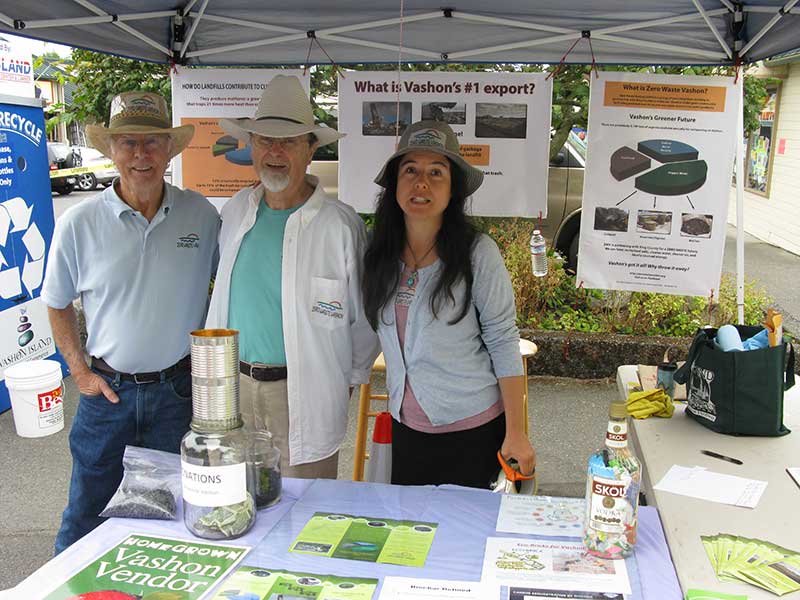 OUR ISLAND
We are 10,000 plus strong minded highly educated individuals determined to lead by example through our climate crisis.  Located in South Puget Sound, our island is about the size of Manhattan Island.  An estimated 30% of us commute off island for work every day. One half of the shoreline in King County is on our island.  We have our own aquifer.  We are solely r
eliant on ferry systems.  Our second largest export is education.  Our largest current export is our waste!